This PnP course is a 5 days basic awareness course to expose children to the outdoors and its educational values. The practical nature of the course would provide opportunities for children to face and overcome various fun filled activities and enjoyable challenges which will enable the individuals to discover their true potentials and provide positive people skills and value.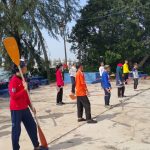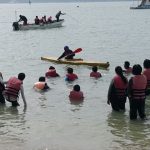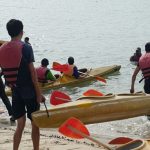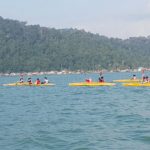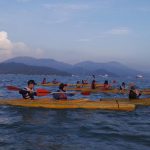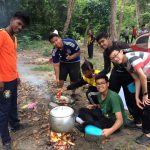 NAME

Pack and Paddle (P 'n' P)

NO. OF DAYS

5 Days

TARGET GROUP

Youth (Age 13 -17 years)

SYNOPSIS

The P 'n' P course serves as an initial exposure to adventure learning in a safely controlled environment meant for young adults between 13 to 17 years of age.  The programme comprises 60 hours of activities, centring on group camping, trekking, kayaking and height based challenges.  Its main objectives are to develop in its participants an interest in the outdoor world and to encourage the spirit of participation through team-based activities.  

LEARNING OUTCOMES

At the end of the course, participants will be able to: 

·         Motivate themselves to achieve their goals which will in turn help improve their self-confidence

·         Work better in a team, whether as a member or as a leader, and display a greater degree of social awareness in order to achieve set goals

·         Work towards physical fitness and display competence while participating in adventure-based activities including those involving camping, trekking, kayaking and height challenges

TRANSFERABLE SKILLS / VALUES

(SKILLS LEARNED IN COURSE WHICH CAN BE USEFUL AND UTILISED IN OTHER SETTINGS)

1.       Leadership

2.       Teamwork

3.       Self-Responsibility

4.       Courage and Confidence

5.       Physical Fitness

SAFETY MANAGEMENT

Safety is paramount in Outward Bound Malaysia. We form and follow part of a worldwide benchmarking process with Outward Bound International since our inception in 1954. Outward Bound International has 40 centres in 35 countries worldwide. Our Programmes, Safety and Risk Management procedures are audited every 2 years by Outward Bound International Safety & Programme Reviewers to ensure consistency and quality that adheres to Outward Bound International requirements. This confirms our commitment to provide a safe but challenging experience using the outdoors as a classroom and as a learning tool.