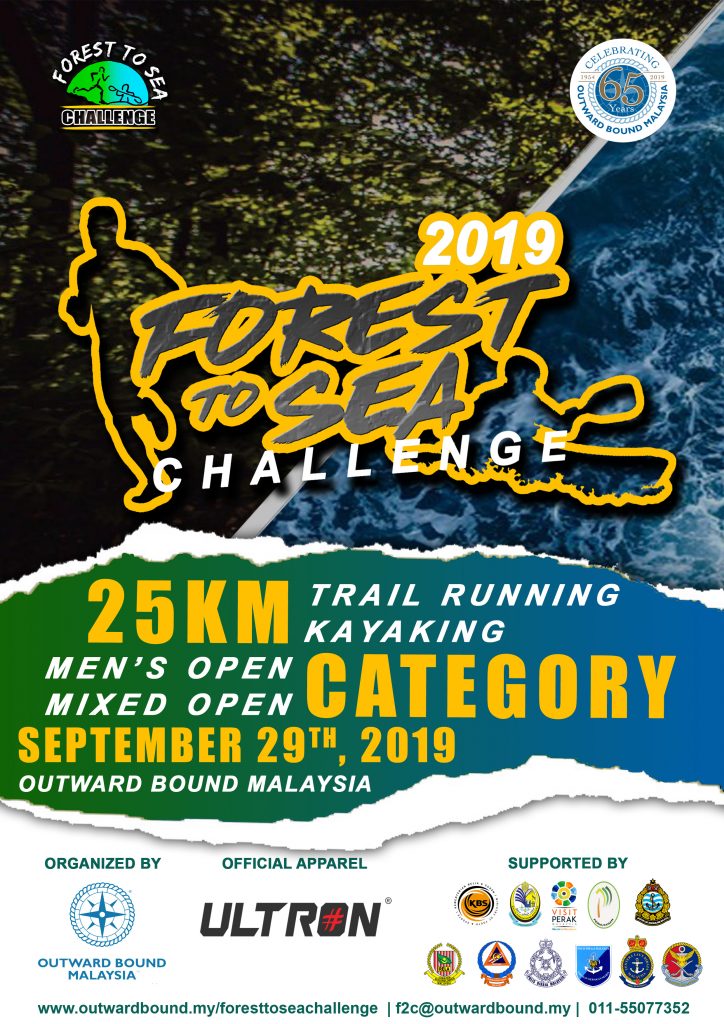 In Malaysia, adventure racing is gaining popularity among outdoor enthusiasts. Often, marathons and triathlons are more suited to fitness oriented athletes whereas adventure races are more for the general public who seek recreational and leisure based outdoor activities which are fun, muti-element oriented yet challenging.
Outward Bound Malaysia is a pioneer in outdoor education in Malaysia since its inception in 1954. To celebrate its 65th Anniversary, Outward Bound Malaysia is organizing a special event to welcome all outdoor challenge seekers to experience and challenge themselves in a multi-element outdoor race.
This event, which will be called 'OBM Forest To Sea Challenge 2019' will be organised and conducted by Outward Bound Malaysia. The 'Forest To Sea' concept is to combine the natural terrain of jungle and sea. The race would expose participants to trail running at Teluk Batik rainforest, kayaking to Pangkor Island, cross country across Pangkor Town and kayaking back to OBM with total distance of 25km. This would be a team event consisting of 2 person per team. There will be 2 categories of teams – Men Open & Mixed Open.
Event Detail
Race Category


*This race is open to all Malaysian/Permanent Resident and international runners aged 18 years old and above only
Entry Fees

Runner's Entitlement
The race pack collection for all categories will take place as following: 
Date    : 28th SEPTEMBER 2019, 8 AM – 10 PM
               29th SEPTEMBER 2019, 4 AM-6 AM
Venue:  Tan Sri Hutson Hall, Outward Bound Malaysia, Teluk Batik, 32200 Lumut, Perak.
The pack includes the following:
Event t-shirt

Race bib

Timing chip
Participants may appoint a 3rd party to collect by providing a letter of authorization and a copy of participants' identity card or passport.
Event T-Shirt Design And Size Chart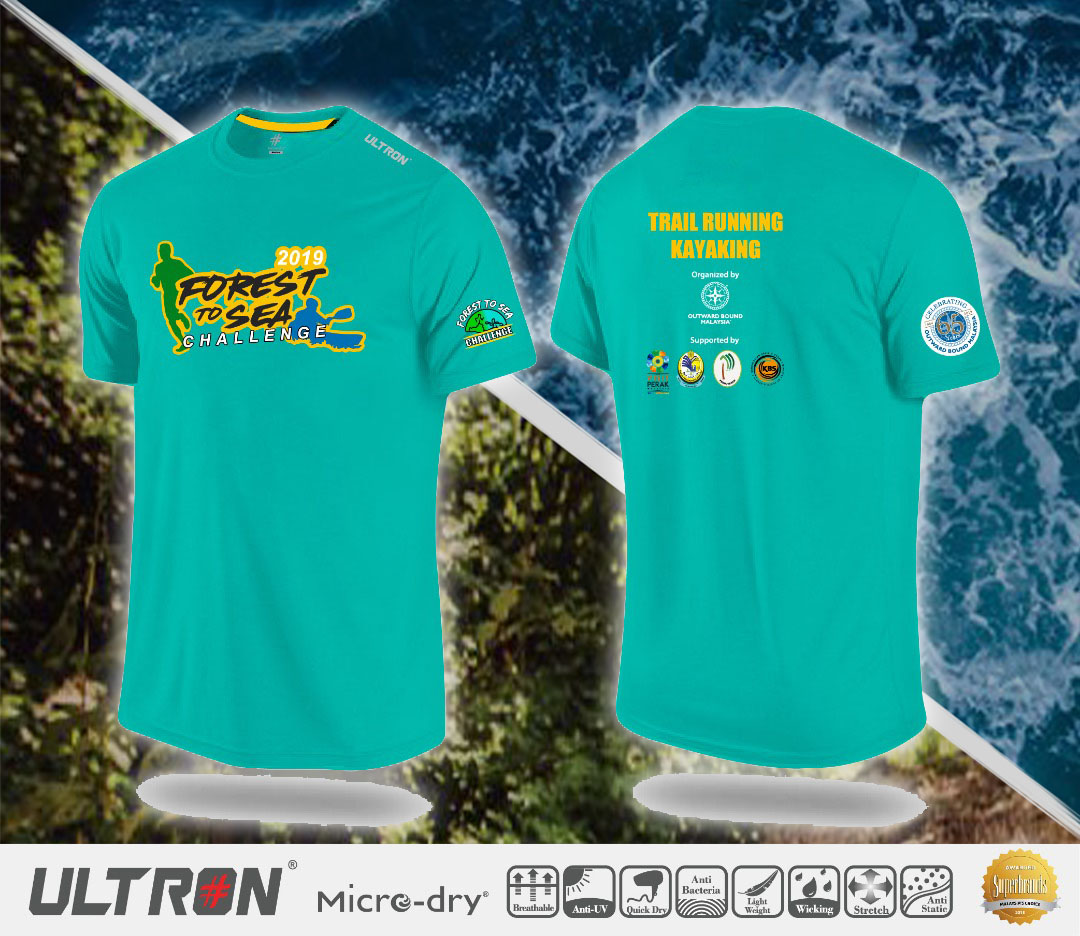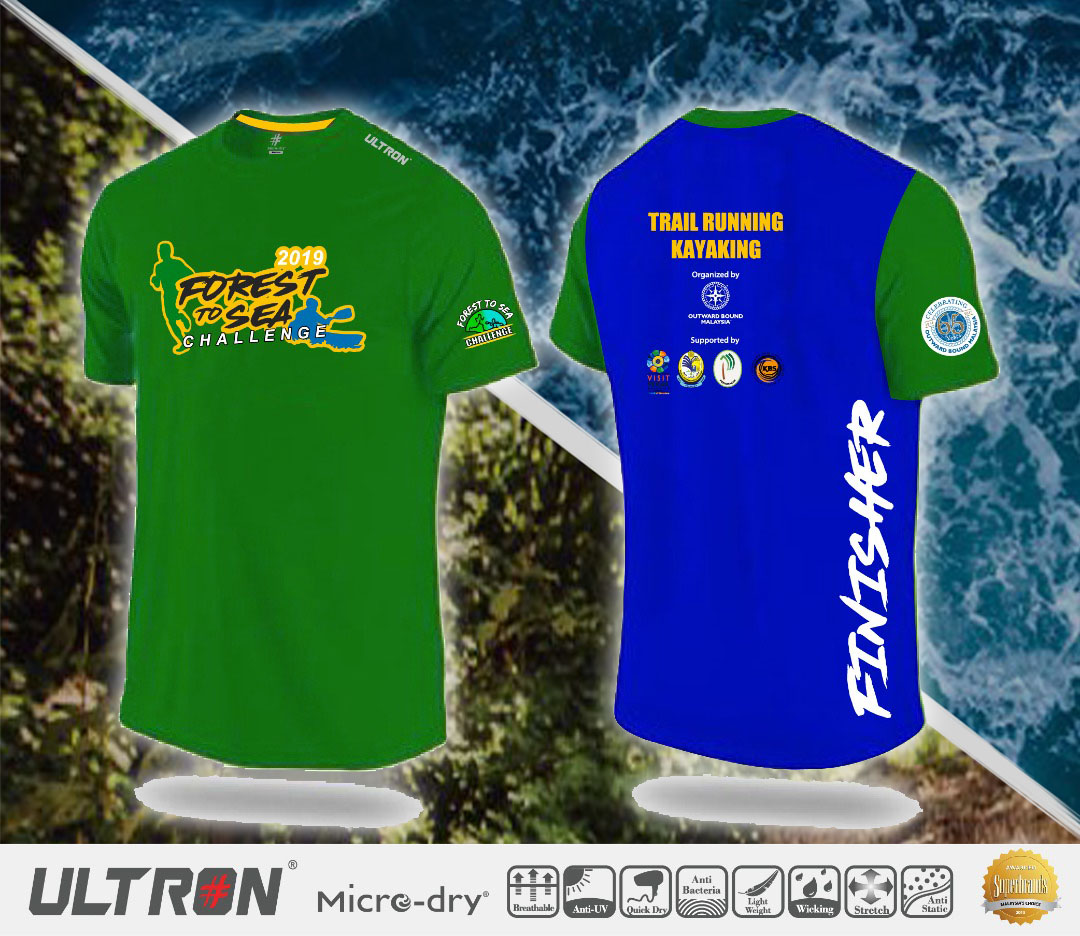 Winner Prize

Bib transfer, cancellation and categories change
Entry fee will not be refunded once you've registered for the race
Bib transfer is not allowed due to administrative reason.
Did Not Finish
Participants will be considered as did not finish (DNF) the race if unable to complete the distance of the category within the cut-off time. Participants will be considered as DNF too if unable to reach the designated Check Point within the cut-off time. Kindly cooperate with the crew on duty and allow them to carry out the DNF procedure.
If participants decided to quit during the race, kindly report to the nearest Check Point and follow further instruction by the crew.
Cancellation
In the event of cancellation, participants are NOT LIABLE to claim for any refunds or any losses.
The organizer reserves the right to cancel the race at any time without prior notice to the participants, in which case they will make reasonable effort to inform the participants prior to the date of the event.  
Bad Weather
In the event of extreme bad weather, participants are to proceed to Tan Sri Hutson Hall for further instructions. Announcement will be made by Challenge Officials on any delays or cancellations.
Organizers reserves the right to cancel the race in the event of natural disasters or extreme weather, including but not limited to haze. thunderstorm, landslide
Disqualified
You will be disqualified (DQ) if you were found cheating by taking shortcuts, use any sort of vehicle for assistance , do not carry the mandatory items or commit any act harmful to other runners and officials.
Medical and Insurance
There will be medical personnel on standby at the race site.

All participants are protected by Personal Accidents Insurance Coverage (Accidental Death/Permanent Disablement) up to RM25,000.00 per person.

Ambulance service is on standby as well for emergency cases.

Participants are responsible to ensure that they are fit and healthy before starting the race. Please consult your doctor if there is any doubt.

Participants are to accept the risk associated with the event as per indemnity clause stated in the registration form.

The organizer will not be held responsible for any claim resulted from this event.

It is recommended that you have your own personal accident insurance or health insurance.
Age requirements 
All participants are to strictly adhere to the age limitations imposed on the category.
Route
Accommodation Available
Accommodation is available for participants who wish to stay at our base. Unlike a hotel, Outward Bound Malaysia is an outdoor training center with basic amenities only.