This PnP course is a 5 days basic awareness course to expose children to the outdoors and its educational values.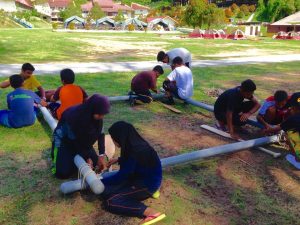 The practical nature of the course would provide opportunities for children to face and overcome various fun filled activities and enjoyable challenges which will enable the individuals to discover their true potentials and provide positive people skills and value.
Objective
To foster awareness of the team spirit, to reinforce commitment to the team's shared goals and objectives and learn how to cope with pressure and acquiring leadership and teamwork under changing, demanding and unfamiliar circumstances.

Sharing ideas, resources, problem analysis, problem solving towards achieving common goals.

Building a culture of support, risk-taking, and compassion in each challenge.
Download your Enrollment Form here.