Why Is It Called "Classic"?
Outward Bound programmes are designed to counter the six diseases that surrounds the youths.

They are:
1. Decline of fitness due to modern locomotion
2. Decline of initiative and enterprise
3. Decline of memory and imagination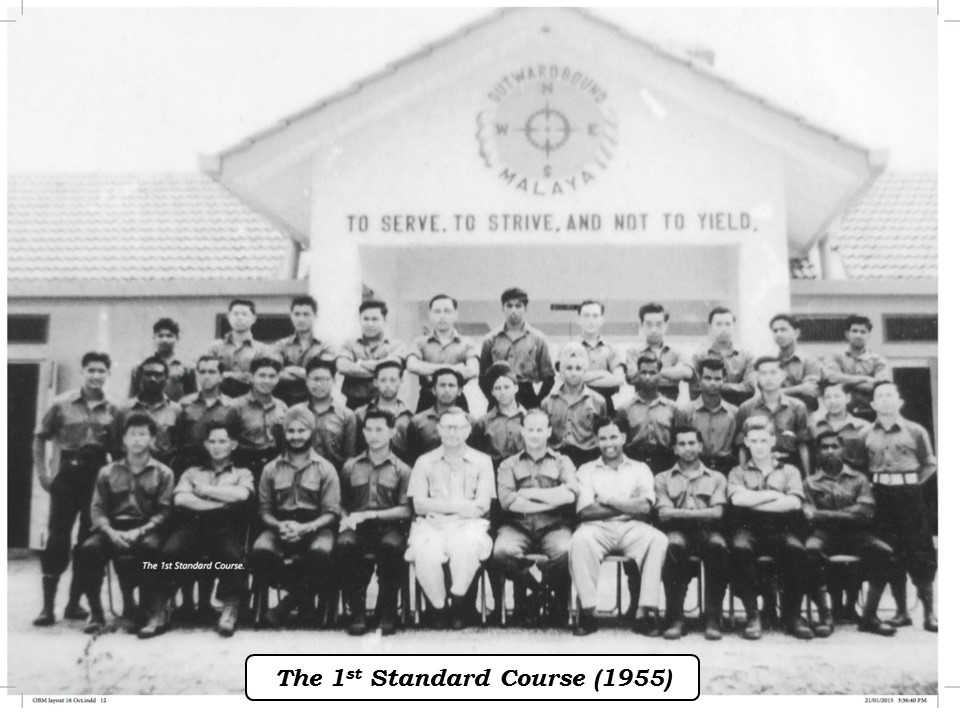 4. Decline of skills and care
5. Decline of self-discipline
6. Decline of compassion

To cure this modern disease, Outward Bound applied Self-discipline, Physical fitness, Craftsmanship, and Compassion in all our courses. Outward Bound Malaysia has run more than 500 Classic courses and will continue this tradition.
Outward Bound promotes fruitful and enjoyable experiences to their participants but the most important thing; the participants learn from the experience. Most of our participants show these results:
• Demonstrating increased self-awareness and self-confidence while demonstrating understanding and compassion toward others.
• Demonstrating the ability to set goals, inspire and guide others to achieve them; the ability to collaborate, communicate, solve problems and resolve conflicts effectively.
• Demonstrating social and environmental responsibility and a desire to actively engage in service to others.
NAME

Classic Course 

NO. OF DAYS

 

COURSE FEE



25 Days

 

RM4,500.00 per participant 
(inclusive 6% SST)

TARGET GROUP

Adults – (≥18 years)

SYNOPSIS

The 25-day Outward Bound Programme, comprising 360 hours of activities, will challenge participants mentally, physically and socially. By completing the activities, participants will emerge not only physically and mentally stronger, but with a better understanding of their own potential and capabilities. Participants learn how to work as a team and become a leader. Successful completion of the programme requires trust, fitness, confidence, resilience, leadership, initiative and compassion.

LEARNING OUTCOMES

At the end of the course, participants will be able to: 

Motivate themselves to achieve their goals by displaying self-discipline, emotional control, resilience and tenacity leading to an improvement of self-confidence
Recognise their potential (self-actualisation) to go beyond self-imposed limits
Cope with and manage change more effectively to adapt to any given environment through the application of lateral thinking skills
Work better in a team, whether as a member or as a leader, and display a greater degree of social awareness in order to achieve set goals
Achieve physical fitness and display competence while participating in adventure-based activities including those involving trekking, camping, height & rope challenges and water-based crafts
Administer basic first-aid and rescue procedures

TRANSFERABLE SKILLS / VALUES

(SKILLS LEARNED IN COURSE WHICH CAN BE USEFUL AND UTILISED IN OTHER SETTINGS)

Leadership
Teamwork
Resilience and Tenacity
Self-Responsibility
Physical Fitness
Compassion and Service
Courage and Confidence
Transcend Self-Imposed Limits
Lateral Thinking

SAFETY MANAGEMENT

Safety is paramount in Outward Bound Malaysia. We form and follow part of a worldwide benchmarking process with Outward Bound International since our inception in 1954. Outward Bound International has 40 centres in 35 countries worldwide. Our Programmes, Safety and Risk Management procedures are audited every 2 years by Outward Bound International Safety & Programme Reviewers to ensure consistency and quality that adheres to Outward Bound International requirements. This confirms our commitment to provide a safe but challenging experience using the outdoors as a classroom and as a learning tool.