Children's Adventure Challenge (CAC) is an 8 days public course designed for children around the age of 10 to 12. CAC programme is conducted on year end school holiday so kids can fill up their time with enjoyment while learning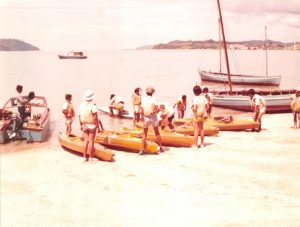 new things. As this an "enjoy as you learn" course, it is designed to enable children to be independent, lead, and communicate in a team through adventures and enjoyable outdoor activities. Other than that, individuals also discover one self-interest and potential. The course highlights positive attitudes and values and encourages voluntary and active responses.
OBJECTIVE
To cultivate sportsmanship and consistency through transferable and non-transferable skill; like confidence, trust, respect, initiative and creativity and to Build a culture of support, risk-taking, and compassion in each challenge.
Download your Enrollment Form here.